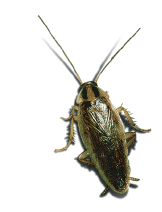 Thought for the Day

Everyone who sees one big roach

  remembers it.

Even if they only see if for a second.

Even if they don't like it.

Most even mention that one big roach to someone else.

Are your names like that?

Is your

name

fun

easy-to-remember

relevant?

Waiting for use:

Broadzilla.com for DSL, broadband

Mewsick.com for music, CDs

HOTELF.com for hotel search

OneBigRoach.com is about

names and advertising.