GrowPuppy.com promptly and professionally transfers ownership

of targeted domain names we have selected for their excellence as

effective web addresses for your

product or service..

GrowPuppy.com makes

confidential and creative

professional naming services

available to large and small

business and industry..

Our founder,

Susan D. Griffith, Ph.D. 

is a psychologist 

with an interest in the factors 

that make a name particularly effective

for its intended purpose.

GrowPuppy.com specializes in

creative, memorable domain names that suggest the qualities an owner wants associated with his/her product or service while being memorable.

We also sell selected cutting-edge generic names, and pre-selected names for 21st century products and services as well as humorous,

targeted domain names.

If you don't see the right domain name,

we can search our names for you,

or we can design a name

that is best for your planned use

and that meets your budget.

See Domain Names

Available for Sale,

Grouped by Category.

Admire our complete list of domain names on our Searchable, Printable Domain Name List.

Ask for a Price of a

Specific Domain Name

Ask GrowPuppy.com to Search Our Names for the one that best meets your needs.

Ask GrowPuppy.com to

Think Up the Perfect Domain Name for You (and save it by registering it.) There is no obligation to buy it from us.

(We won't register it unless we think it is good, and someone else will want to buy it from us later.)


about GrowPuppy.com,

domain names, transferring

registrant of a domain name

and our services.

I am involved in all aspects of this business. Feel free to email me if

you want my personal assistance.

Susan D. Griffith, Ph.D.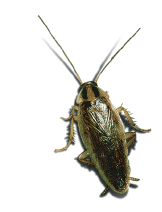 Also visit

encourages creativity

in

advertising

and

suggests

and

provides

domain

names

for

advertising.

Also directed by

Dr. Susan Griffith.

GrowPuppy.com

Susan D. Griffith, Ph.D., Director  

Branding and Effective Use

of Web Names and

Web Addresses:

So This Century,

SoThisCentury.com

(PDF file)

These llinks no longer work.