Looking for a domain name for your new Internet site or page?  Considering additional domain names to link to your site? Need a professionally-designed company name?


GrowPuppy.com can use your needs and interests to create a domain name that is right for you and that is still available.


There is absolutely no charge to leave a message seeking a domain name.  And if we create and register a name for you, you are under no obligation to buy it. 

If you do buy one of our names, either one created specifically for you or one previously registered by us, you will find our prices for domain names are always reasonable.
    Use our form (below) to leave us a description of the domain name you want.

   There are questions to guide your thoughts, but give us any information important to  you, and any questions you have.

Need a Memorable,

Creative Domain Name?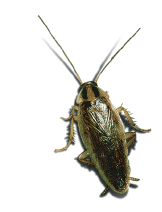 Also visit

encourages creativity

in

advertising

and

suggests

and

provides

domain

names

for

advertising.

Also directed by

Dr. Susan Griffith.

GrowPuppy.com

Susan D. Griffith, Ph.D., Director  

Branding and Effective Use

of Web Names and

Web Addresses:

So This Century,

SoThisCentury.com

(PDF file)

Important: You must click on the Submit button to the right

to send this request to our Searcher.  We'll get back with you soon.  Don't forget to enter your email address above.

If you forgot, just send your request again.

Notes to:

Legal People (coming)