Payment

When we have agreed to the purchase price for your domain(s),

OR

2) you may elect to use the services of
Escrow.com
for which you will pay a small extra fee
Once we know your choice,

we will have an email sent to you from either PayPal.com or Escrow.com. That email will tell you how to proceed. Both services allow you a range of options for payment (e.g. credit card, wire tranafer from your bank account, etc.)

Our PayPal.com and Escrow.com accounts use Dr. Griffith's email address sdudleyg@yahoo.com

Your payment will be your fee to us for the domain name. You will pay an additinal $35 per domain name directly to Register.com for the transfer of registration and your first year of registration.


GrowPuppy.com promptly and professionally transfers ownership of targeted domain names we have selected for their excellence as

effective web addresses for your product or service.

GrowPuppy.com,

domain names,

transferring registrant

and our services.

"I am involved

in all aspects

of this business.

Feel free to 

if you want 

my personal 

assistance."

Susan Griffith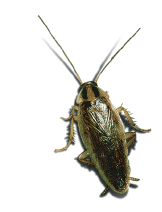 Also visit

encourages creativity

in

advertising

and

suggests

and

provides

domain

names

for

advertising.

Also directed by

Dr. Susan Griffith.

GrowPuppy.com

Susan D. Griffith, Ph.D., Director  

Transfer Registrant Form

After choosing a payment option, you need to fulfill the legal reguirements for transferring full owenership of the domain name to you.

You will need to fill in the Transfer Registrant Form.

We have an essy-to-fill-in version online for you to print out.

Directions for filling in the form are at the top of that form.

You will need to have access to a fax machine, as you must fax the Transfer Registrant form to us, once completed by you as indicated.

Please note:

NameBargain.com will charge you $35 USD when they transfer the domain name to you, as new registrant, to cover the cost of changing the registrant of the domain name to you. That fee does not come to us.

Your registration will expire when it was scheduled to expire under our registration. You can at that time, or before, add additinal years to the registration or decide to move the domain registration to another registrar. The fee is due to NameBargain.com even if you immediately move the domain name to another registrar.

NameBargain.com requires a credit card number on the Transfer Registrant form and charges this $35 fee to that credit card.

Your account at NameBargain.com will be the account name you write on the Transfer Registrant form.

Easy Instructions for Buyers of Domain Names:

2 Steps

We cannot have domain names trasnferred to you until payment is received.

If we are supplied with DNS information, often we can direct domain name(s) to your site(s) before the transfer of registrant is completed.

We can also often make for you a rudimentary webpage pending transfer of registrant. 

This page was last updated on: July 13, 2013