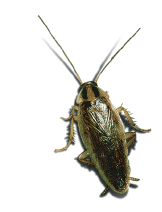 Thought for the Day

A roach can live for a week without its head.

It can still be recognized.

It still looks like a roach.

And it is stilll moving around.

Quickly.

Are your names like that?

Is your

name

fun

easy-to-remember

relevant?

Waiting for use:

BluePrince.com for archictects

SeePeople.com for visual search engine

HobbyWhores.com for recreation

OneBigRoach.com is about

names and advertising.