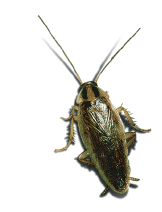 Thought for the Day

You haven't seen that one big roach for awhile.

You think that it may not come back.

Out of sight, out of mind.

Then, later, you see it again.

You realize that one big roach was always on your mind.

Are your names like that?

Are your ads like that?

Is your

name

fun

easy-to-remember

relevant?

Waiting for use:

IfMenWorePantyHose.com  for better stockings

WhoLetTheCowsOut.com  for milk drink

Puttster.com  for personal vehicle

OneBigRoach.com gives a short thought, to encourage great advertising.